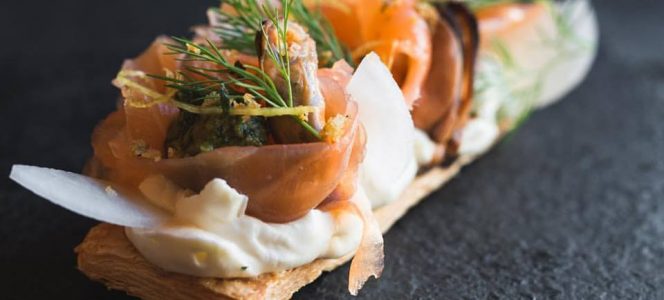 Welcome to Cafe Paradiso Catering Services. We offer a wide range of Catering Services including morning and afternoon tea, sandwich catering and elaborate cocktail parties.
With a professional brigade of qualified Chefs and Catering specialists, we are poised to accommodate any event or function, big or small.
All ingredients are locally sourced and environmentally friendly. Our packaging is fully recyclable and compostable. Driven by quality, our aim is to please at every turn.
BAKERY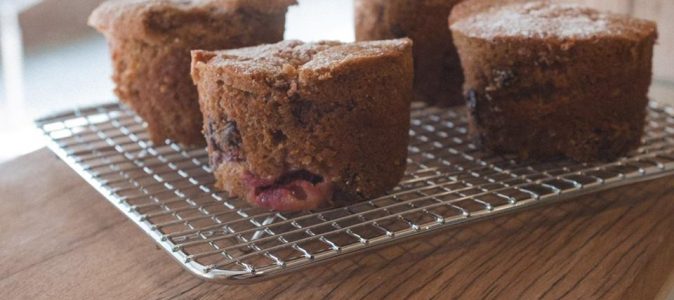 Freshly Baked Fruit Muffins – $4.5
Freshly Baked Spinach and Feta Muffins – $4.5
Freshly Baked Three Cheese and Bacon Muffins – $4.5
Vegan Coconut Slice (GF)- $5
Spanish Churros – $2
Assorted Doughnuts – $4.5
Cannoli Siciliani – $5.5
Mini Croissants – $4
Mini Almond Croissants – $4.5
Mini Chocolate Croissants – $4.5
Assorted Mini Danish Pastries – $4.5
Portuguese Tarts – $5
Cheesy Puff Pastry Sticks – $4.5
House Made Shortbread Cookies – $2.5
Chocolate Brownies – $4.5
Chocolate Hedgehog – $4.5
Caramel Slice – $4.5
Muesli Slice – $4.5
Lemon and Passion Fruit Slice – $4.5
Carrot and Walnut Cake with Cream Cheese Icing – $4.5
Raisin Escargots – $4.5
Granola with Greek Yoghurt and Honey – $7.5
Matcha Chia Pudding with Berry Compote – $7.5
Freshly Cut Fruit Salad (individual) – $6.5
Cut Seasonal Fruit Platters – from $8 per head
SANDWICHES & BAGUETTES
SANDWICHES (4 point Artisan Wholemeal Bread) – $8.5
FRENCH BAGUETTES – $9.5
MINI BAGUETTES – $6
Our hand cut sandwiches are made with Artisan Grain breads.
Our baguettes from renowned Melbourne Baker Noisette.
Roast chicken, chive and avocado
Panko chicken, cos lettuce and mayo (baguette only)
San Daniele Prosciutto, fior di latte, pesto and rocket (baguette only)
Tuna, corn, celery, capers and cucumber
Smoked salmon, cream cheese, capers, dill and pickle cucumber
Salami, roast capsicum, tomato and Swiss cheese
Barkly Smokehouse Grandmother ham, Swiss cheese and salad
Roast beef, tasty cheddar, rocket and tomato chutney
Avocado, egg and cos lettuce
Roast pumpkin, feta, basil pesto and rocket
Swiss cheese and salad
Grilled European vegetables, pesto and rocket
WRAPS
WRAPS (25cm, can be cut in 3) – $9.5
Grilled Moroccan Chicken and super food salad with hommus
Vegan Super Food Salad with roasted pumpkin, hommus and tahini dressing
Vegan Falafel and Super Food Salad with hommus and tahini dressing
Roast Chicken, avocado, cos lettuce salad
SALADS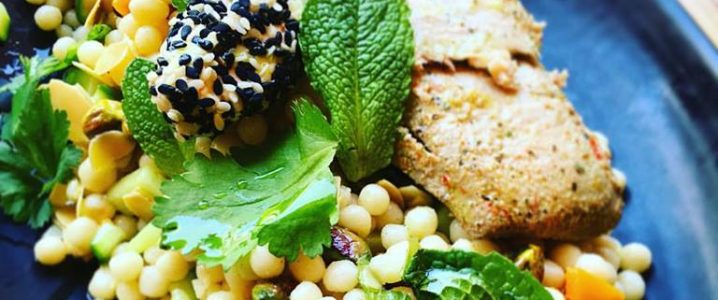 SALADS (individual) – $8.5
Super Food Kale Salad with grilled broccolini, rocket, roasted pumpkin, goji berries and walnuts
Roasted Cauliflower and Ancient Grain Salad with puy lentils, freekeh, sunflower seeds, eggplant, cranberries and hazelnuts
BBQ Corn and Black Bean Salad with avocado, tomato and cucumber
Moroccan Spiced Chickpea and Eggplant Salad with white bean and tahini dressing
Vegan Falafel and Tabouleh Salad with hommus sauce
Farmhouse potato salad with lemon and olive oil dressing (mayo optional)
Roasted Beetroot and Feta Salad with baby chard, grilled broccolini, pumpkin seeds and flaked almonds
Add shredded poached chicken or grilled chicken tenderloins or tuna in spring water – $4.5
COCKTAIL & CANAPE

KITCHEN FACILITIES ARE REQUIRED ON SITE OF EVENT FOR THE PROVISION OF THE FOLLOWING ITEMS. THESE PRICES ARE NOT INCLUSIVE OF ANY EQUIPMENT HIRE THAT MAY BE REQUIRED. MINIMUM QUANTITIES APPLY.
Pulled Pork or Beef Brisket Sliders – $4.5
Mini Wagyu Beef Burgers – $6.5
Mini Goreng Chicken Burgers with cashew aioli – $6.5
Mini Chorizo Hot Dogs with Bravas sauce – $6.5
Salmon Tartare with avocado, chilli and lime – $4.5
Kingfish Ceviche with yuzo, avocado, coriander and chilli – $4.5
Field Mushroom and Fior Di Latte Arancini – $4.5
Roast Pumpkin, Pea and Fior Di Latte Arancini – $4.5
Caramelized Goats Cheese on crustini toast with mushrooms and chives – $4.5
Chicken Liver Parfait on toast – $3.5
Vegetable and Shitake Mushroom Spring Rolls – $3.5
Cured Salmon Rice Paper Rolls – $6
Poached Prawn Rice Paper Roll – $6.5
Sticky Roasted Chicken Bao – $5.5
Tuna Tataki on corn tostada with wasabi, sesame and avocado – $4.5
Smoked Salmon on corn cake with horseradish cream – $5
Mojo Grilled King Prawn Skewers – $8
Fancy Sausage Rolls with tomato chutney – $5
Smoked Salmon and Potato Croquettes with aioli – $4.5
Grilled Chicken and pineapple skewers – $6.5
Selection of Sushi or Sashimi – from $12 per head
Ask us for a quote.